Strategy + Design + INNOVATION
Three Disciplines Unified


& Applied
During our consulting and full-time strategy and design positions, we studied many companies. They all had visions & missions, but we were surprised to see that very few developed action-guiding strategies. Most companies underutilized design, and almost all had a weak innovation pipeline. Many applied Agile engineering methods, but fewer than 20% followed a complete design-driven solution development framework. This resulted in a lack of alignment, missed requirements, delays, costly rework, and a waste of resources. This 3-day training will demystify and connect previously disjoined disciplines to help senior leaders execute across the entire solution development lifecycle to finished products/services. In addition to the relevant content, we worked hard to incorporate the most effective training methods to maximize attendee focus, and active participation, while delivering the most memorable remote learning experience.
Personalized
Training + 1on1
Together, we discuss why this is for you to ensure it exceeds your expectations. Following the training, you will have 2hr 1-on-1 with our instructor to give you a boost in applying our proven system.
Practical, Proven, No-Fluff
Solving a Real Challenge
You will apply the knowledge to a real challenge and craft various business strategies. No-fluff, only the most effective methods via accelerated learning.
Not your typical training
Learning
Re-imagined
Competing Teams, Live Expert Teardowns,
Cases Analysis, Special Guests, On-line Tools, Creativity Brain Priming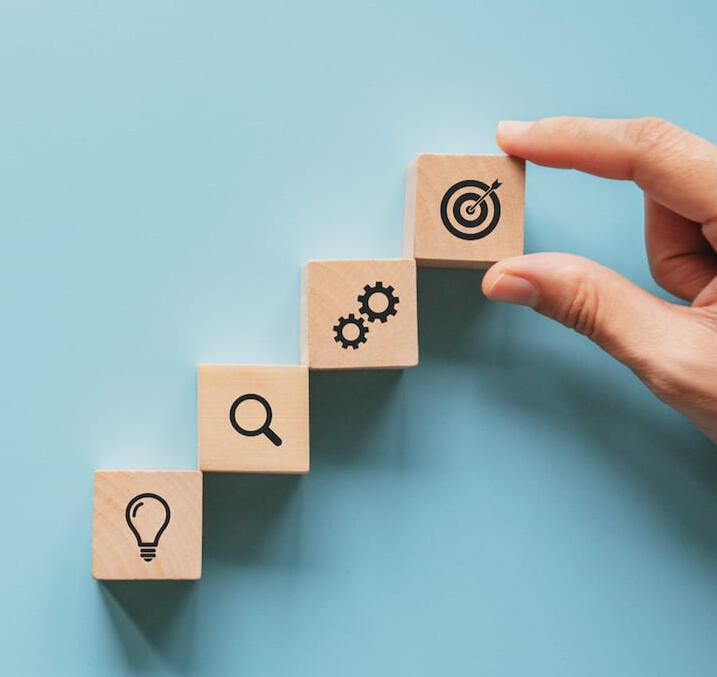 Strategy = choices
Strategy
Strategy is a bridge between your ambition and actions. It's about making evidence-driven decisions. Without it, uncoordinated efforts lead to unnecessary and mundane work. You will master two frameworks to prepare your strategy...and the OKRs come next.
Design as a mindset
Design & UX
Where strategy sets the direction, Design Thinking puts it in motion. Learn a modern way of gathering human-centered solution requirements. Understand how Design Thinking leads to precise market fit and validated user stories, and how effective UX drives solution adoption.
focused experimentation
Innovation
What is your innovation portfolio?
Your future depends on how you inspire your people to become creative forces behind your solutions. Learn how to turn hunches & ideas into experiments, build evidence-based business cases, and measure & communicate your progress.
Coming soon, By invitation only
Get notified
20 seats only, so please do not sign-up unless you're highly interested.
$1295 - 3 DAYS (5 hrs a day)
---
Topics Covered
Strategy (The What)

OKRs – Building Structure Around Your Strategy

Design-driven Product Lifecycle

Market Research

Modern SWOT Analysis

Crafting Strategy Blueprint

Focusing on Competitive Advantages, Setting Design Criteria

Positioning Doc. & Business Case

Running Strategy Workshops
Design Thinking (The How)

Exploratory, Generative, and Evaluative User Research

Research Analysis & Synthesis

Personas & 'Jobs-To-Be-Done'

Problem Reframing

Ideation & Product-Market Fit

Prototyping

Usability Testing

From Concepts to User Stories

User Experience (UX)
McKinsey's 3 Horizons

Creativity & Ideation Techniques

Idea Concept Experimentation

Amazon's 'Working Backwards' and Jim Collins' 'Flywheel'

Progress Briefs

Managing Innovation Programs

Behavioral Economics

Motivation and Change Equations

Online Tools: research, ideation, prototyping, OKRs, roadmaps
FAQ
Who should take this training?
This training is for corporate & startup leaders, and product, design, and innovation executives. You'll find this especially applicable if your company is not yet design-driven, if you don't have a robust innovation program, and if your business and/or corporate strategy is vague.
How is it different from other trainings?
It is based on proven applications across many projects and industries. It is very comprehensive, but we made sure to remove anything that has little effect in practice. Rather than offering separate training on various subjects, we connected them and only focused on the knowledge and the tools that really matter. Bottom line, we have not seen a single training that incorporates strategy with design and innovation that one can instantly apply. You may find other programs that try to cover it all, but such offerings are long, expensive, too theoretical, and often dated.
Do I need all 3 days?
Absolutely. If you skip a day you miss out on how these disciplines play together. The topics and the exercises will only make sense if you attend the entire training.
---
© 2022 InsightsGen, LLC. All rights are reserved.